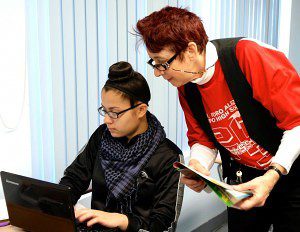 Are you PASSIONATE about education? Are you COMMITTED to social change?
Do you BELIEVE learning should be connected to Culture and Community?
Do you yearn to INSPIRE young people to be critical thinkers and pursue Careers and College?
Are you a practitioner who wants to be CHALLENGED by collaborative colleagues?
Maybe YOU are a candidate for the ALBIZU CAMPOS H.S. TEAM!
The Albizu Campos High School Team is having an open call for candidates for its 2015-2016 academic year.  
Teachers-All Content Areas
Youth Development Mentors
Registrar of Students Records, Campus Security
Please send a cover letter, resume and/or CV to
apply@pedroalbizucamposhs.org