We starting off the month of January with a Definite Dozen hosting by CEDA's President and CEO Harold Rice and Evelyn Rivera-Swint, PACHS Board Chair.  Students heard from a variety of departments regarding how CEDA provides enrichment and opportunities for all families in need. Harold Rice shared his best advice on failure and being able to overcome obstacles that come your way as life tends to throw us many curveballs.  The following young people are pictured here with Harold Rice, and Lizzette Richardson, our Consultant: Jonathan Jimenez, Melanie Ramirez, Dante Grumbir, Andria Slater, Jerrika Castleberry, Latrice Hurd-Blount, Jerome Carman, Xavier Hernandez and Andrew Maldonado.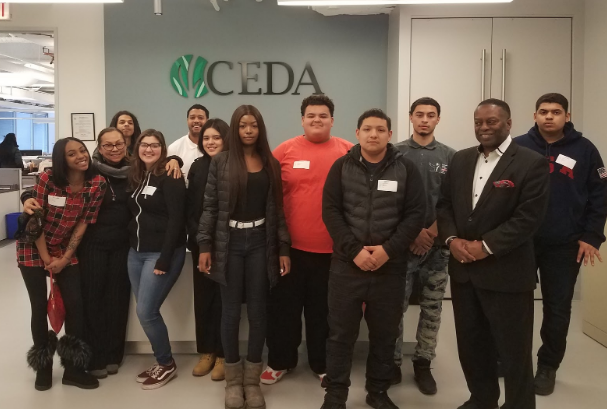 We welcomed 40+ new students to PACHS and are proud to have a waitlist for the first time in a few years!  It's a proud time to be an Albizu Scholar and if you know anyone looking for a non-traditional educational experience, send them to apply to PACHS.  
PACHS also has a Dual Enrollment Cohort at Wright College Humboldt Park Vocational Center with a cohort of 14 young people enrolled in a Computer Information Systems course.  With a few more classes, our young people could be C++ certified.
On February 7, our Community Youth Employment Cohort came together and opened bank accounts with PNC Bank.  Their branch manager came and gave our young people a financial literacy course as well!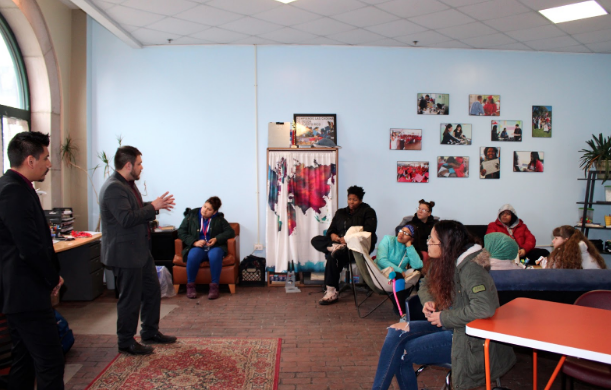 Just this past week, Chicago Women in Philanthropy hosted a Luncheon with our young ladies for a "Seat at the Table" which featured hearing from career women from a variety of professions.  Soon, our young ladies will join the professional they met for a shadowing day.
Over the last few months, Sandra Sumlin's cooking class has been a big hit with our young people.  Here, Mariah Ortiz and Ernesto Garcia are cooking spanish yellow rice with carne asada.