BOARD OF DIRECTORS
The PACHS Board of Directors holds open meetings at specific times that are convenient and open to the public. The meetings are posted in public places and disseminated to parents, students and staff. PACHS posts meetings at least 48 hours in advance.
Special meetings of the Board of Directors may be convened at any time by a majority vote of the Directors or at the request of the Chair of the Board of Directors.
2023 Board of Directors Meetings
Location: Zoom
Thursday November 17, 2023 – Download!
Thursday April 27, 2023 – Download!
Thursday May 25, 2023 Download!
Thursday June 29, 2023 Download!


BOARD MEMBERS
Milagros Fernandez
Board Member since 2020
Milagros Fernandez, LCSW was born and raised in Humboldt Park and proudly raised her daughters in the same home in which she grew up.  She and her family feel a deep sense of pride in their Puerto Rican culture and it brings her great joy to give back to the community as a member of the PACHS board of directors.  Milagros possesses over 20 years of experience in clinical social work in the areas of community mental health and child welfare.  She graduated from the University of Chicago with a Masters in Social Work in 1994 and received the Infant Mental Health Certificate from the Erikson Institute in 2010.  Milagros currently serves as Vice President of Family Services at the Angel Harvey Family Health Center where she oversees the behavioral health and child development programs. At Angel Harvey, she led the charge to create innovative programs to meet the social-emotional and developmental needs of children, youth, and families in the community.
Mike Staudenmaier
Ph.D., Board Member since 2017
Dr. Staudenmaier serves as the Board Treasurer; he is the Assistant Professor of History at Manchester University in Indiana, where he teaches courses on United States and Latin American history.  He has been connected to Dr. Pedro Albizu Campos High School for more than 25 years, serving as a grants writer, history teacher, and fiscal manager.  He regularly describes those years at PACHS as the most important and transformative educational experience in a lifetime of active learning.  He is a Certified Public Accountant (CPA) and brings an accountant's skillset to his work as Board Treasurer.  He pursued his CPA credential largely because of his commitment to the High School and to educational alternatives in general.  He subsequently also worked for several years at the Alternative Schools Network, a major funder of PACHS.  In a similar vein, his passion for history
emerged while teaching a World History course at the High School in the 1990s, leading him eventually to pursue a career as a university-level teacher.  His research focuses on the history of Chicago's Puerto Rican community. He has published extensively on this and related topics, with articles appearing in multiple academic journals and chapters in a number of books.  He is currently revising his dissertation into a book manuscript.  He lives in Austin with his wife, a Chicago Public Schools teacher, and their three children.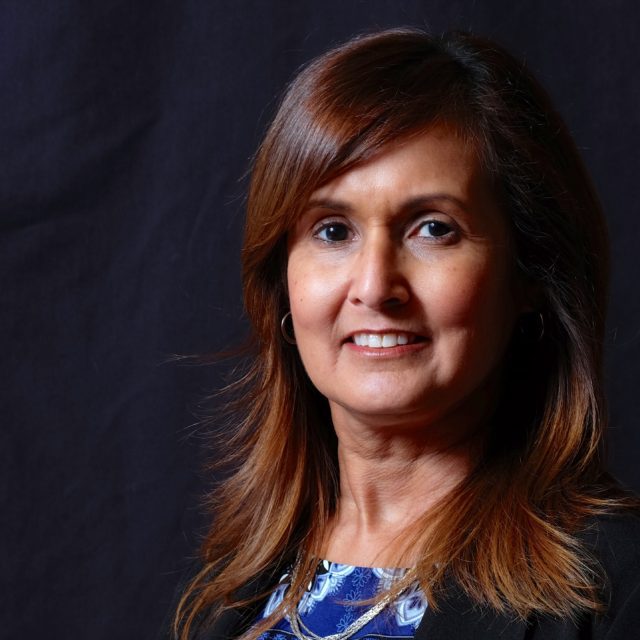 Evelyn Rivera-Swint
M.A.Ed., Board Member since 2014
Evelyn is the Board Chair; she currently works at Community and Economic Development Association of Cook County (CEDA) as the Program Outreach Manager. Evelyn provides awareness and education about CEDA's programs and services to underserved communities throughout Chicago and suburban Cook County. Prior to CEDA, Evelyn worked as the Registrar at PACHS and became an active member within the Humboldt Park and surrounding Latino communities.  She contributes her time to the Humboldt Park Youth and Safety Committee, Avondale Coalition, Humboldt Park CQC (IL Hunger Coalition), Cicero Community Collaborative and NBC/Telemundo Community Action Board, to name a few.  As a product of the Humboldt Park community, Evelyn's passion is to ensure that every PACHS student is academically successful and has a plan for the future. Evelyn is a double alumnus of NEIU.
Rebekah Marcano Sierra
Board Member since 2022
Rebekah Marcano is a wellness consultant and advocate with over 20 years of experience with corporate, clinical and community facilitation. She is currently a member of the Puerto Rican Agenda Health and Education committee and facilitates yoga and mindfulness programs in Humboldt Park for students and parents .With a deep sense of commitment to family, continuing education and purposeful work,Rebekah became a member of the PACHS board of directors in 2022.
Milagros De La Rosa
Board Member since 2017
Milagros grew up in the Humboldt Park area, a few blocks away from where Dr. Pedro Albizu Campos High School is currently located. Milagros was part of the first graduating class of Roberto Clemente Community Academy. "An experience that taught me much about people and myself.) After graduating from high school, Milagros moved to Puerto Rico to continue her education in the field of Political Science and live on the island she loves.
Milagros has always been active in the Puerto Rican movement and its struggle while she was in high school in Chicago and in Puerto Rico. Milagros returned to Chicago in her late 20's and found her way into advertising, where she made a career as a still and motion producer.  She currently works as a Senior Producer at Leo Burnett, one of the largest advertising companies in the world, with offices in almost every country. "I believe in our youth and the opportunities they should be receiving. Therefore, I am excited to participate and assist the students and staff of Dr. Pedro Albizu Campos High School."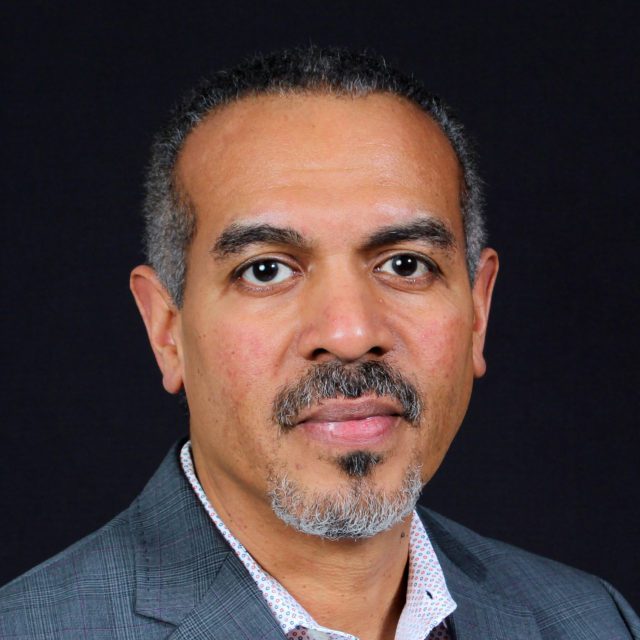 Jaime Moctezuma
Board Member since 2019
Jaime was born and raised in Humboldt Park and being a board member for PACHS is an absolute honor and privilege. Jaime is currently the Patient Experience Officer for Humboldt Park Health which affords him the opportunity to assist our community directly when they come in for healthcare services. He is also the Vice Chairman of the Board of Directors for the NMPRAC; a major beacon in our community raising awareness of the Puerto Rican culture, and future in Chicago and across the diaspora.